We also ship internationally (Worldwide).
Our products are shipped with Canada Post's domestic and international services.USA uses USPS
It is easy for you, our customer, to have complete control over the cost and speed of your deliveries.
Customer Service:
Accepted Payment Methods :
MasterCard, Visa , American Express, PayPal, Diners and Discover
All our prices are shown in Canadian Dollars (CAD)
We also ship world wide (Internationally).
How to Contact us :
We are located in Vancouver BC Canada
Peter or Patricia Sauer

Telephone: 902-304-0051
Web site: www.warmbuddyshop


Email: info@warmbuddyshop.com

We ship same day.
Check what our customers say about us.
We promise to give the best possible service for the best possible price, our customers are our best advocates, read what they think of us.
Taxes & Fees :
Canada:
Provincial & federal taxes as applicable
USA:
No Taxes. No brokerage fees (some courier companies can charge 30 Dollars plus per order)
Any other shipping costs?
Countries overseas there may be import duties and Europe there may be VAT costs, we suggest you check you local customs first
Check shipping times
Once items are placed in shopping cart. Under the Checkout button you will see "(Tax and)shipping shown" information click "change or check shipping times" to view the estimated delivery time.
Check shipping times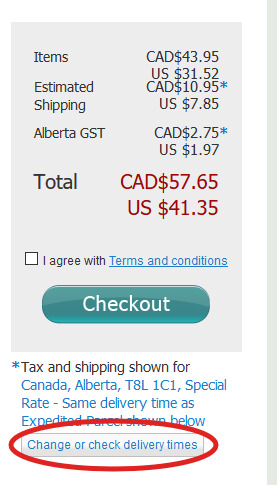 Shipping speeds